PSYCHEDELIC60'S FREE
PSD to Blogspot Templates
3 Column, Wooden Style Blogger Templates
Psychedelic60's is a three column, clean, simple and cool Free xml Blogger / Blogspot Template with wood & paper mix background design that is one of the few trends from last year. This theme bring a sense of warm when viewing it.
Thank-you for helping us on our blog design!
GaryG; Owners of mvyradio.com, a large internet radio station. mvyradio.blogspot.com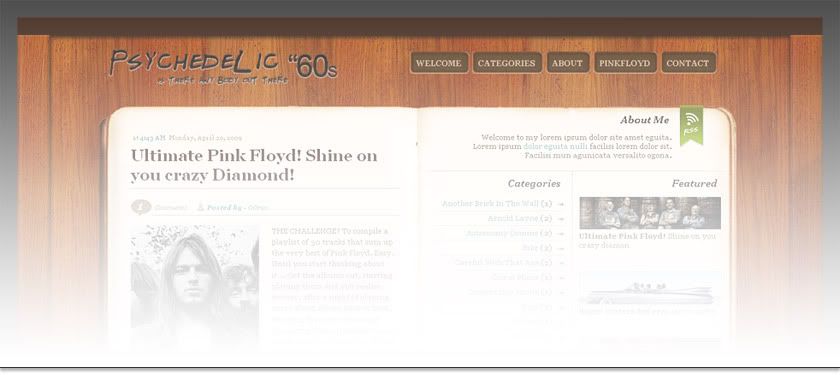 Live Preview
Design Notes: Psychedelic60's designed in PS by talented
psdthemes.com
. I realized and coded this template from PSD to Blogspot.
Featuring:


Three column Homepage;


Tileable wooden background image;


Old Paper background image for Posts;


Stylish footer design for your Flickr and Twitter accounts.;


"Label Clouds" widget ready (sidebar);


Customize Navigasyon images;


Memorable "RSS Feed" image in the sidebar;


Browser test: FF3, Opera 9.52, Google Chrome;


*On this Blogspot Template, some design elements can be change from the Fonts and Colors tab in the Layout
Psychedelic60's is distributed under the
Creative Commons Attribution 3.0 License
..